Accommodation
---
The Course will be held in Montréal. All activities will take place at the Hotel Bonaventure Montreal.
A special block of rooms has been reserved for the Course delegates until November 3, 2016, at the rate of $190 CAD for single or double occupancy (plus applicable taxes). Thereafter, reservations will be accepted on availability.
Please contact the hotel directly to make your reservations. Be sure to mention the Group/Convention Code "67th Annual Refresher Course for Family Physicians".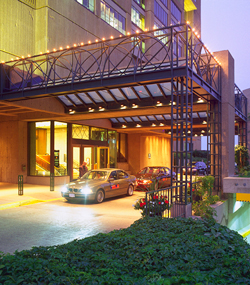 Hotel Bonaventure Montreal
900, rue de la Gauchetière West
Montréal, QC H5A 1E4
Telephone: (514) 878-2332
Toll Free: 1-800-267-2575
Fax: (514) 878-3881
Internet: http://hotelbonaventure.com