Registration
The online registration system is now open!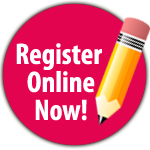 Registration Fees (in CAD $)
Payment must be received according to the prevailing rate:
Early Bird
By October 25
Regular
As of October 26
Physicians
$750
$840
Registrants from TELS or WELS* Discounted Fee
(requires copy of 2017-2018 receipt to complete registration**)
$565
$630
Residents, Students, Nurses
(requires letter from the Chief of Staff to complete registration**)
$345
$395
One-day registration
$405
$405
* TELS (Thursday Evening Learning Series offered at McGill University) / WELS (Wednesday E-Learning Series offered at McGill University)
** Please send document proof by email to This email address is being protected from spambots. You need JavaScript enabled to view it. immediately after successful completion of online registration.
Social Activity
The Course Dinner will be held on Monday, November 26, at 18:00. A non-refundable reservation fee of $40 per person is applicable.
Workshop Choices
Registrants must pre-register for all workshops, Personal development sessions and Lunch & learns. Registration is limited, space will be assigned on a first-come, first-served basis.
Online Material
The detailed program, along with the presenter's slides will be made available online one week prior to the course. The files can be downloaded as folders only pre-event. As of November 26, slides can only be downloaded one at a time. Participants must know how to use their devices in order to download and access the files.
Cancellation Policy
Cancellations: Refunds (less a 25% administration fee), will be granted to delegates unable to attend, provided written notice is received by the Secretariat by October 26, 2018. Please note that all refunds will be issued only after the Course. No refunds will be made for cancellations received after October 26, 2018.